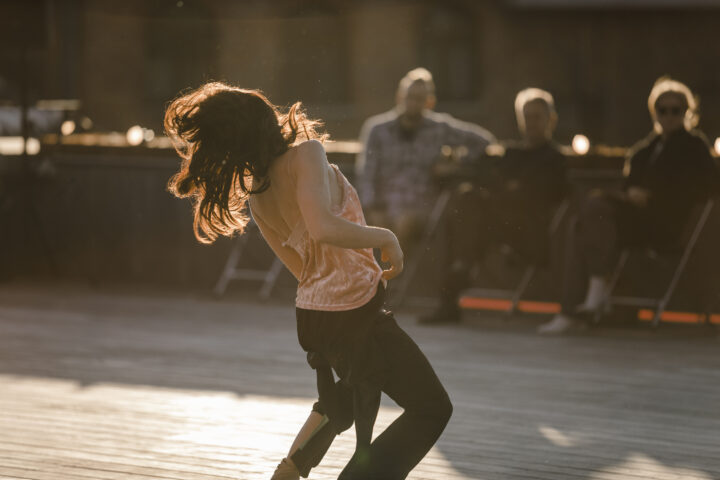 Daniel Linehan is one of the choreographers invited to create a short dance solo for the project Juke Box by Louise Vanneste.
Juke box establishes with simplicity a creative link between the spectator and the dancer/choreographer.
On the occasion of the first edition of the festival Unlocked by Charleroi Danse (2020), twelve spectators were invited to propose a piece of music they would like to see choreographed. A dozen choreographers/dancers made their choice among these pieces. From this musical proposal, they freely elaborated a solo.
The dancers cross paths on the stage, taking turns to perform their solo, offering a delightful wealth of short dances.
Calendar
Show past dates
Hide past dates
Credits
SOLO DANIEL LINEHAN
Choreography & dance Daniel Linehan
Music Hallelujah, Jeff Buckley
JUKE BOX
Concept Louise Vanneste
Choreography and dance Colline Etienne, Bruno Freire, Ben Fury, Tijen Lawton, Anastasia Guevel, Youness Khoukhou, Daniel Linehan, Leslie Mannes, Meri Pajumpää, Vilma Pitrinaite
Production, distribution, administration Alix Sarrade & Andréa Kerr (Alma Office)
A project by Louise Vanneste for the event Unlocked by Charleroi danse in July 2020 / Production Charleroi danse, Centre chorégraphique de Wallonie-Bruxelles