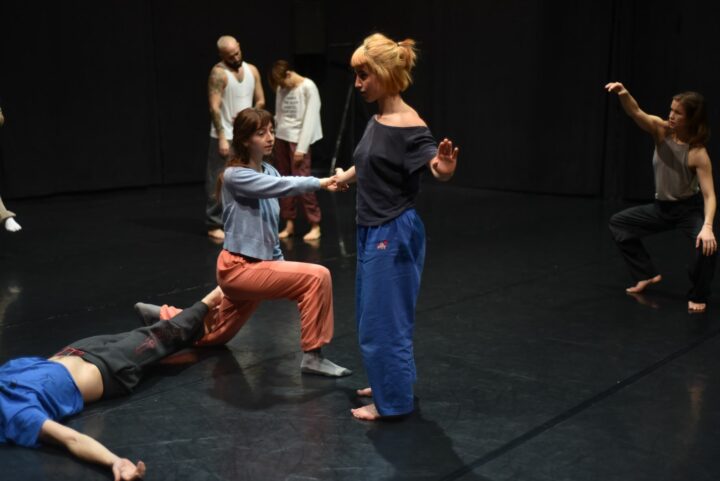 The dancers, performers and artists from Hiatus all have their favorite physical practices. Movement exercises, explorations and investigations of composition, of the body, of a group, of a theme, a relationship with the surroundings, … All these practices inevitably get interwoven in their work on stage. In Open Mondays, Hiatus invites participants to the dance studio to actively experience them.
In every session of Open Monday, two or three artists related to the company share their favorite physical practices. The aim is not so much to produce or learn a choreography, but to enrich and nourish ourselves and one another. It is a moment to share an experience, to connect and discover, and to focus on our bodies.
Open Monday is an opening to begin our week from a place of curiosity and exploration.
SOMETHING FOR ME?
Anyone can participate, as long as you are curious and willing to move the body. Whether you have danced before or not, whether you are an artist, an amateur or a professional dancer, whatever your physical abilities are, you are very welcome to join this free public offering.
REGISTER
Admission is free, but registration is required.
To inscribe
PRACTICAL
– Open Mondays are thaught in English
Calendar
Show past dates
Hide past dates