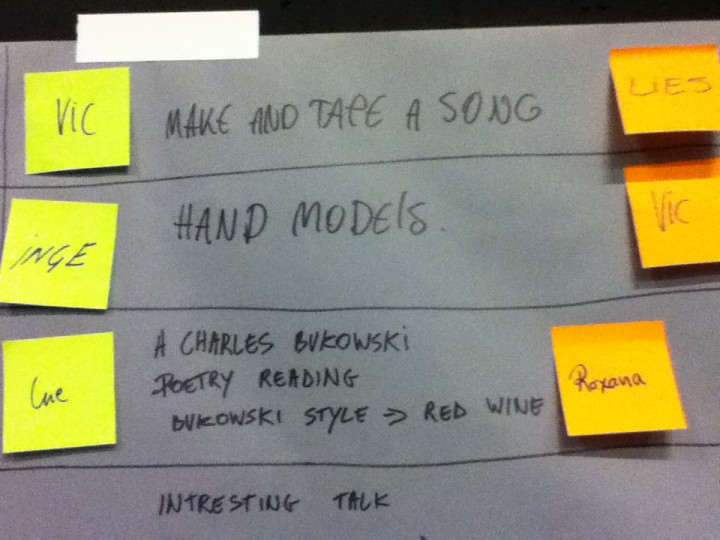 Daniel Linehan is putting out an appeal to invite forty people to take part in a week-long workshop. The only condition is that you are not engaged in your professional activity! Linehan sees this workshop as a reflection on the nature and function of work in our society. For this occasion, for instance, he defines being 'out of work' as something positive: an available person.
Linehan is taking as his basis the term 'Vita Activa' as employed in the theories of Hannah Arendt. She makes a distinction between various types of work. And you must already have guessed: Daniel Linehan's intention is to blur the boundaries between these different sorts of work. Ironing, writing, babysitting, making speeches, gardening, carrying out research, giving a massage, or dancing: in Linehan's world none of these is very far from the others. After a week, the choreographer will distil a performance from the activities of the workshop.
Calendar
Show past dates
Hide past dates
Credits
Concept Daniel Linehan
In collaboration with Michael Helland
Artistic assistance Anneleen Keppens
Production Hiatus (Brussels, BE)
Executive production Caravan Production (Brussels, BE) in collaboration with the local partner.
Daniel Linehan, Hiatus is supported by the Flemish Authorities
The first edition of Vita Activa was developed in the frame of Daniel Linehan's residency as Artist Associé at deSingel International Arts Campus in January 2013.